Stainless steel rope net using South Korea, Japan imported high-quality stainless steel wire rope, knitting process by the cross-knitting process is high-end, professional zoo with the network. 90 years of last century for the first time innovative use of stainless steel rope mesh in the animal fence, animal cage network, garden construction fence, building decoration and other fields. We focus on stainless steel rope mesh production, research and development, improved more than 20 years, mastered its core technology, won several national invention patents. The main features of the product is "safe, beautiful, durable, environmentally friendly", relative to the same industry products, stainless steel rope network has unparalleled advantages.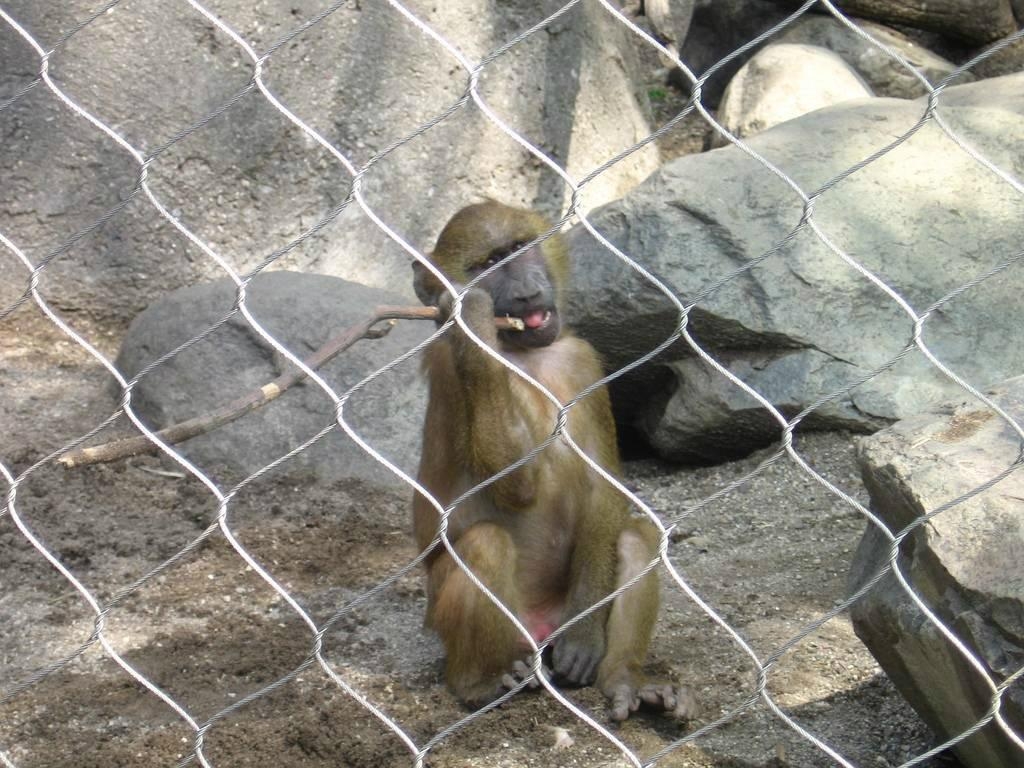 Our main production of a variety of stainless steel rope mesh, wire rope braid, stainless steel flexible protective net, stainless steel braid, specific products include: bird language network, animal fence, animal cage net, animal protection network, zoo fence , Parrot cages, orangutan fence, monkey cages, stainless steel bird protection net, tiger fence, lion cages, leopard fence, staircase fence, green plant climbing and so on. Products are exported to Europe and the United States, Southeast Asia, Australia and other countries, stainless steel rope mesh throughout the world all walks of life within the protection, decoration, fencing and other fields.
Stainless steel rope mesh specifications
Stainless steel rope mesh product specifications include structure, aperture, rope diameter, material, size, etc., the following is a commonly used product specifications.
Structure: The structure of the wire rope used is 7 × 7 rope, 7 × 19 rope.
Aperture: Commonly used apertures are 20 × 20mm, 30 × 30mm, 38 × 38mm, 51 × 51mm, 60 × 60mm, 76 × 76mm, 90 × 90mm, 102 × 102mm, 120 × 120mm, 150 × 150mm.
Rope diameter: commonly used 1.2mm, 1.6mm, 2.0mm, 2.4mm, 3.2mm.
Material: made of stainless steel SUS304, 304L, 316,316L.
Size: can be produced according to customer needs.
In general, the size of the mesh is determined by the size of the animal. The rope diameter of the wire rope is determined by the ferocious degree of the animal. The specific size needs to be selected according to the actual application environment. In order to facilitate the customer to choose, China and the United States stainless steel rope factory will be based on the installation experience for customers recommended common specifications, if the application of special environment, engineers can conduct on-site investigation, according to your requirements and specific application environment, put forward detailed material, Pitch and overall structural advice, and guide the installation.
Stainless steel rope mesh advantages
Lightweight, high strength, corrosion resistance is not rust, good softness, fatigue resistance, impact resistance, breaking power, the overall structure of durable, stainless steel rope net service life of more than 30 years;
Close to nature, green, efficient protection of birds feathers and animal skin, effectively prevent rodents and other animals bite, give animals a safe and comfortable living environment;
Good perspective, the appearance of luxury, fashionable style, can be integrated with the surrounding environment, play a very good decorative and protective effect;
One-time investment, permanent use, the middle does not require any maintenance, comprehensive economic benefits are other screen products can not match.

Stainless steel rope net product applications
Stainless steel rope mesh is widely used in zoo, wildlife park, marine park and other similar environment animal cage network, animal fence, animal fence, bird net, bird network, garden decoration and protection construction. In addition, the product is also suitable for stadium fence, acrobatics fence, architectural decoration, municipal construction, bridge fence and scenic fence decoration, park landscaping decoration, exhibition hall, opera house, playground, supermarket, airport and many field. China and the United States stainless steel rope network is the ideal choice for modern decoration, protection, with the product of innovative production, the designer's inspiration to play, stainless steel rope mesh will be more widely used in the production and life of many areas.